Our Equipment
We maintain our equipment to rigorous industry standards. Our years of experience with these machines ensure a quality product delivered on-time and on-budget. Our leadership and shop crew have experience on everything from decades old, manually calibrated tools to the latest in program-automated machining.
What We Do
We manufacture close tolerance machined parts for the transportation, energy, aerospace, and automotive industries. We offer reverse engineering and 3 dimensional machining. We refurbish control and flow valves for any fluid control system.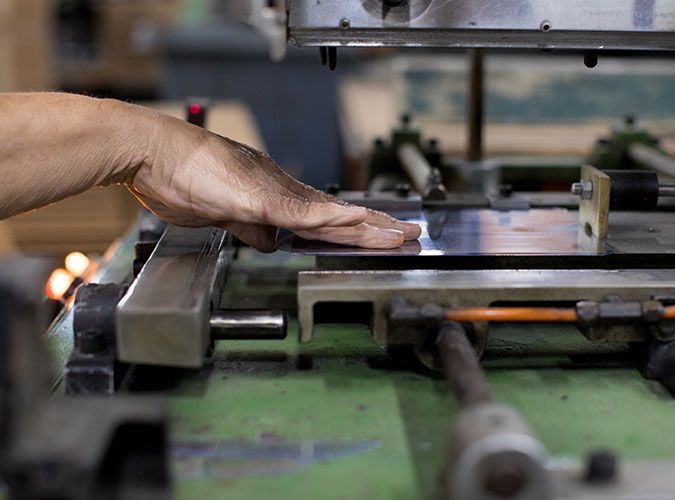 Mills
Hardinge V480 APC Vertical Mill (NEW)
Fadal 60-30 Mill Center
Fadal 50-20 Mill Center
Fadal 40-20 Mill Center
Fadal 30-16 Mill Center
Fadal VMC-10 Mill Center
Fadal VMC-40 Mill Center
Largest cube: 60" x 30" x 30"
4th Axis Capabilities
Lathes
Okuma Genos L400 x 500 (NEW)
Mazak Quick Turn 35
Mazak Quick Turn 20 HP
Ikegai Genesis 1812
Mori Seiki AL-2
Maximum Diameter: 24.00"
Maximum Length: 26.00"
Materials
All Steels
All Plastics
Non-Ferrous Materials
Capabilities
CNC Milling
CNC Turning
Control Valve Rebuild
Assembly
Prototyping
3D Machining
Reverse Engineering
10-1,000pc Contracts
Inspection Equipment
Numerex C.M.M.
New software retrofit 2007
Brown & Sharpe C.M.M.
New software retrofit 2007
Complete Micrometers to 24.00"
Clausing Optical Comparator
14.00" Capacity
Bore Mics to 8.00"
Pratt & Whitney Supermicrometer
Model B, 10" capacity
Support Equipment
W.F. Wells 9-14 CNC Saw 2007
Do-All Automatic Saw
Millport Series 1 Mill
Kasto 10" Automatic Cold Saw
Sunnen Precision Honing Machine
Webb 8" Engine Lathe
Reid Surface Grinder
BOS Surface Grinder (2000)
Support Software
Solid Works
Surfcam
AutoCAD